Naomi was raised in a Christian home and served in church from a young age. When she was 19, she got married. However, her then husband was unfaithful as well as physically and emotional abusive to her. He was also neglectful of their son Jabali, so two years later they separated and began the divorce process leaving Naomi as a 21 year old single mother.
The trauma of her abusive marriage and subsequent separation led to depression. As she searched for healing, she sought counseling and received medication to treat her depression. This later led to abusing drugs and alcohol as she sought relief from her pain. A gifted singer, Naomi booked many gigs and performances in clubs and other venues to earn a living but also escape from the reality of her pain. 
Despite her lifestyle at the time, every so often Naomi would attend services at different churches either to sing or just to fellowship with believers. But after years of living in 'two worlds', she decided she needed a fresh start with the Lord so she left Eldoret for a while.
Naomi has been a friend of Calvary Chapel Eldoret, singing at different concerts over the years along with her sisters. So in December 2022, the team invited her to join them for the Christmas Concert. After the concert, Pastor Josh and Kelsey Lawrence talked to Naomi about the necessity of being discipled and it was just the exhortation she needed. She came back to Calvary Chapel Eldoret in January 2023 for the 11th Anniversary celebration and began walking with Kelsey and Josh but soon found out that she was expectant.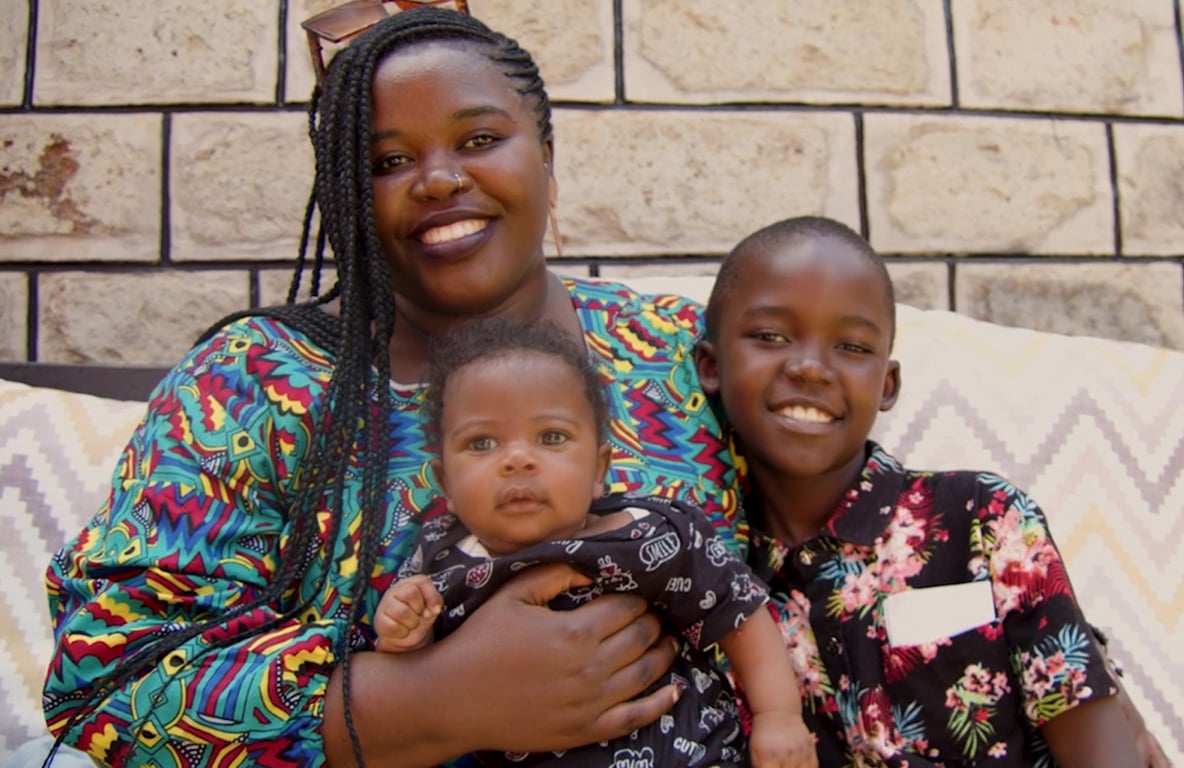 Although she feared rejection and judgment, she instead received grace and kindness from the Lawrences who took her in their home and took care of her. Later on, GCM stepped in to provide housing and food under the Women in Distress Program. We also offered her a job at Calvary Chapel Eldoret to help her be financially independent. Although the pregnancy was difficult, her son Theo was born healthy and we praise the Lord for him and his big brother Jabali.
GCM's Women in Distress program provides a safe haven for many women like Naomi who find themselves in a vulnerable season. As GCM, we are able to work through local church bodies like Calvary Chapel Eldoret to reach these local families, providing not just a home and food, but discipleship and a community to give them hope and a future in Jesus Christ. Naomi and the mothers like her can now raise young men who will know the gospel. They are living proof of God's love at work through His church.
Thank you for being part of their story!
"For I know the plans I have for you," says the Lord, "Plans to give you a future and a hope." – Jeremiah 29:11